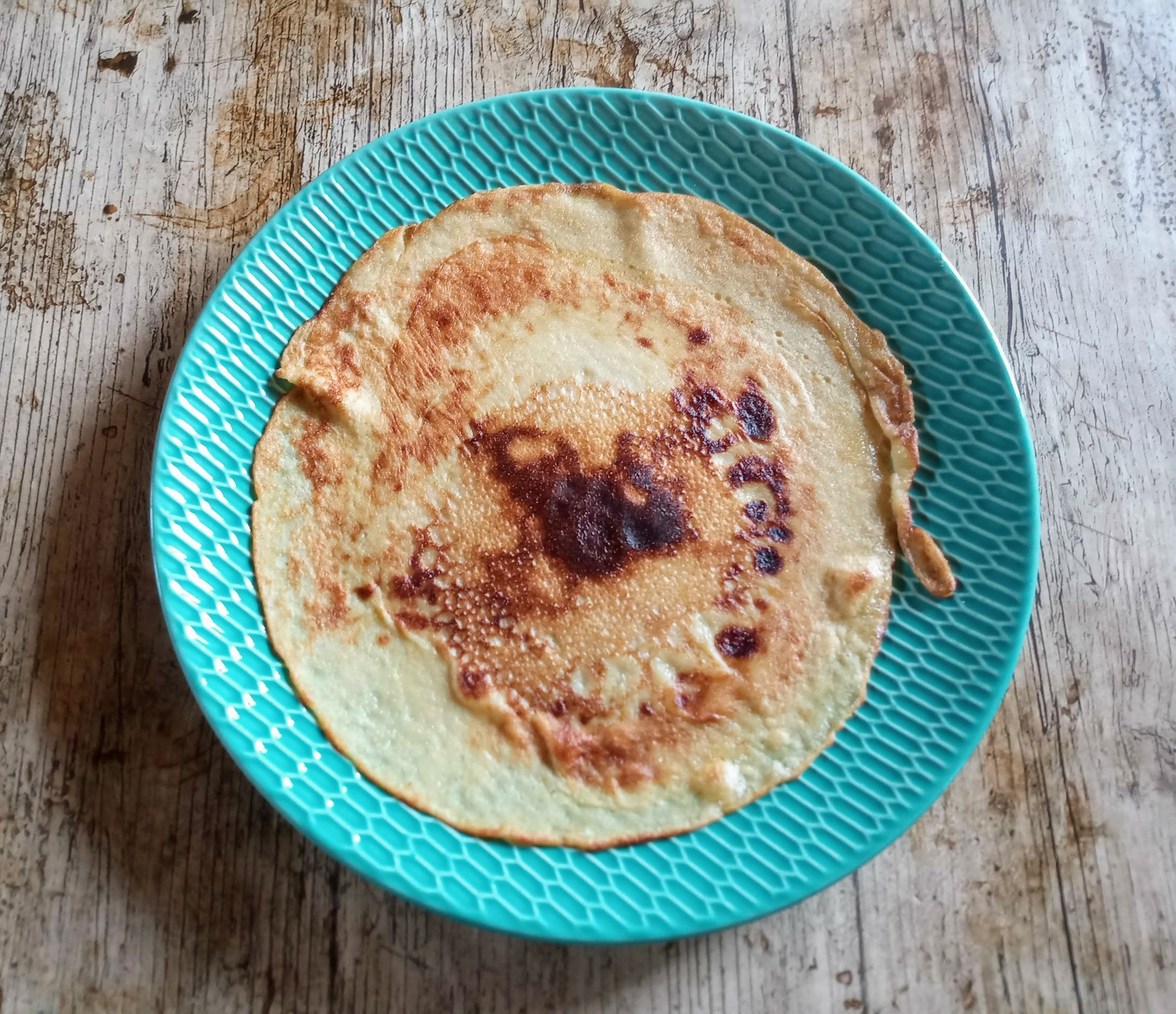 Are you craving a delightfull breakfast, lunch or brunch, but are you afraid "tasty" is a synonym for "unhealthy"? Then try out these super simple and delicious banana pancakes!
You don't need many ingredients. You'll need one banana and 2 eggs per person, that's it! Those bananas can even be a little to ripe, don't let them go to waste!
Cut the banana into small slices and open the eggs. Put everything into your blender If you don't have a blender: no problem, just put your ingredients into a bowl and use a mixer.
Mix everything untill you have a smooth batter! Easy peasy!
The endresult should be a light batter. Don't use to much batter per pancake, this way you'll end up with small, thick, fluffy bananapancakes. The look a little bit like an American pancake. You can eat them without topping if you want.
If you prefer bigger bancakes where you and your kids can add some extra toppings? Add 50 grams of flower per person to the mix, aswell as an extra egg and 125 ml of milk. This way you can make large banana pancakes with the consistency of "regular" pancakes.
Don't you start to drool at the mere sight?!?
What if your children don't like banana? No worries! If nobody tells them they're eating banana, they'll never know. Do realise you'll have to hide the banana peels if you don't want them to find out ;-)